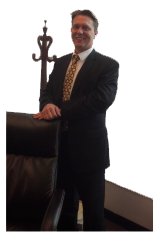 Founder of Hallmark CPA Group LLC is Mr. Andrew J. Hall. He has been in the practice
of public accounting and consulting for over 20 years., during which time he has prepared
over 500 financial audits for various client types.
Working as a manager and senior (in-charge) for some of the biggest CPA firms in the world
such as Vantis PLC (accounting, tax and business recovery and advisory group) to the likes
of ValienteHernandez P.A. and LarsonAllen LLP (top 4 National Accounting firm in the US).
Andrew was constantly improving his knowledge and client base in order to offer the best from
other firms combined into a service second to none.
PROFESSIONAL EXPERIENCE:
Andrew is the Firm's partner specializing in audit and accounting practice. Andrew has experience in the manufacturing,
construction, real estate development, contracting, retail and not-for-profit organizations. Andrew also has significant
experiencein providing consulting services to clients on a variety of internal control and operational efficiency issues.
NOTABLE AUDITS INCLUDE:
Florida Lottery
Manatee County and Constitutionals including; Tax Collector, Clerk of Circuit Courts, various A-133 single audit
SPCA of Tampa Bay
Habitat for Humanity of Hillsborough
And many others.
PROFESSIONAL HISTORY:
Hallmark CPA Group, LLC was formed in 2009, after working with the Tampa Bay practice of Clifton Larson Allen. Prior to which
Mr. Hall worked as Assistant Partner in Vantis P.L.C. (top 10 Accounting Firm )
EDUCATION:
Association of Accounting Technicians (1999)
B. ENG. in Civil Engineering with Honors (1996)
PROFESSIONAL AND COMMUNITY ACTIVITIES:
Board of Directors for South Tampa Chamber of Commerce (2013 – 2016)
Florida Government Affairs Committee Member
Notary Public for the State of Florida
QuickBooks Accounting Research Panel
Member of the National Society of Accountants
Florida Government Finance Officers Association – Hillsborough Chapter